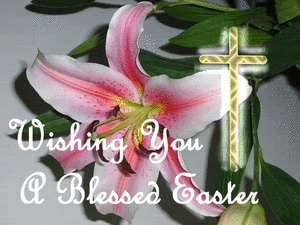 This year Easter is a sad one here in Italy after the disaster caused by the earthquake in the Abruzzo region. I know that life goes on so my wish is that all those that are suffering because of this may find a reason to start anew .
A PEACEFUL EASTER TO ALL!
Quest'anno la Pasqua sarà triste qui in Italia dopo il disastro provocato dal terremoto in Abruzzo.
Capisco che la vita continua e allora il mio augurio a quelli che stanno soffrendo per tutto questo è che riescono a trovare una ragione per ricominciare.
UNA SERENA PASQUA A TUTTI!